Are you ready for the Madness?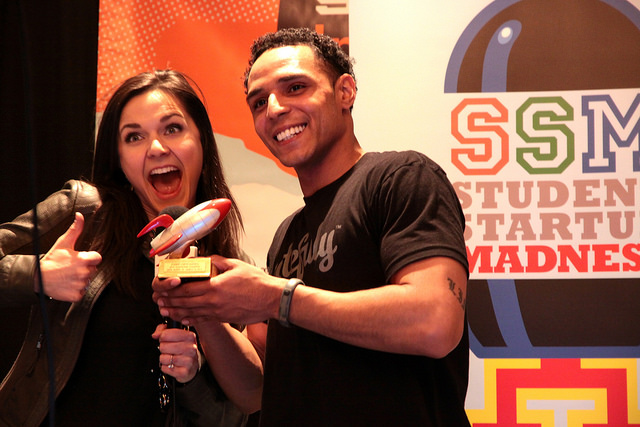 Student Startup Madness (SSM) is a nationwide tournament-style competition for college student digital media startups, culminating with the "Entrepreneurial Eight" national finals at 
South By Southwest (SXSW) Interactive
 in March.
APPLICATION PERIOD IS OPEN
Applications are now being accepted for the 2015-16 Student Startup Madness competition.
APPLY NOW
Last year's SSM Entrepreneurial Eight Finals featured teams from Bucknell University, Cornell University, Georgia State University, Michigan State University, Washington University in St. Louis, University of Chicago, University of Michigan and University of Washington in Tacoma. The finals were held on March 16th at SXSW in Austin, TX in the Hilton Austin Downtown, Salon B from 3:30-6 p.m. (Links to event, held in two SXSW sessions: Part One and Part Two.) The winner and National Champion was ReliefWatch, from the University of Chicago. Read the details here.
[SEE PDF OF LAST YEAR'S SSM FINALS EVENT PROGRAM]