Are you ready for the Madness?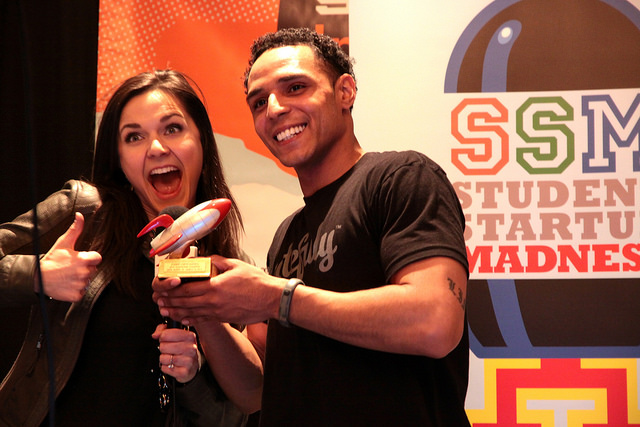 Student Startup Madness (SSM) is a nationwide tournament-style competition for college student digital media startups, culminating with the "Entrepreneurial Eight" national finals at 
South By Southwest (SXSW) Interactive
.
The 2013-14 SSM Entrepreneurial Eight Finals event was held at SXSW's Startup Village on Monday, March 10, 2014, and featured teams from Carnegie Mellon University, Michigan State University, Morehouse College, Rochester Institute of Technology (RIT), Seton Hall University, Syracuse University, University of Illinois at Urbana-Champaign, University of Memphis, and University of Southern California. The winning team, Notefuly (from Seton Hall University), accepted the Rocket Trophy as the top college startup in the country in front of a packed house of students, investors, entrepreneurs, technologists and fans.
SSM 2014-15 APPLICATION PERIOD IS CLOSED
Final Deadline was Midnight, Dec 5th
[SEE PDF OF 2013-14 SSM Finals Event Program]