About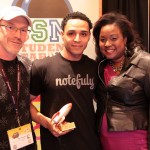 Student Startup Madness (SSM) is a nationwide tournament-style competition for college student digital media startups, culminating with the "Entrepreneurial Eight" national finals at South By Southwest (SXSW) Interactive.
SSM is open to college student digital media startups from colleges across the USA. The entry period opens in the summer, with rolling admissions through November. The first two rounds of the competition are conducted online, beginning with a selected field of 64 teams, narrowing to 32 semi-finalists and ending with the announcement of the "Entrepreneurial Eight" finalists in late January.
Each round of the nationwide tournament builds momentum, awareness and social media buzz, drawing attention to colleges and universities as sources for innovation, entrepreneurship and talent while showcasing innovative university entrepreneurship programs and encouraging college students to start businesses.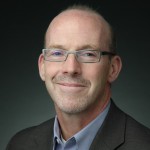 About the Organizers:
The Student Startup Madness concept was developed by Sean Branagan, director of the Center for Digital Media Entrepreneurship at the Newhouse School at Syracuse University.
Regional hosts for the 2015-16 SSM tournament are: Arizona State University, Bucknell University, Cornell University, Georgia State University, Michigan State University, St. Louis University, Seton Hall University, University of California Davis, University of Illinois at Urbana-Champaign, University of Washington Tacoma.  All of these universities have innovative, "applied entrepreneurship" programs (where students are encouraged to start ventures on campus), and they want to help young student entrepreneurs become a part of the SXSW experience.
Our corporate partners also make our tournament possible. These are all great organizations that want to encourage American entrepreneurship, and help young student entrepreneurs become a part of the SXSW experience and compete for prizes, recognition and business success. We thank them for their support and leadership.
Student Startup Madness officially debuted at SXSW in March 2012 with a launch event and kick-off pitchfest. The kick-off event featured short pitch presentations by a group of five student startups, from colleges as close as San Antonio and as far away as Finland. (See News Release for outcome of event.) The kick-off pitchfest was the precursor to the nationwide tournament.